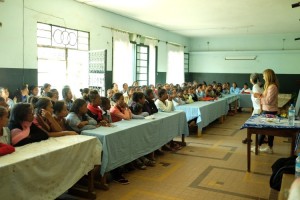 Love UnVeiled (LUV) is a 501 (c) (3) founded by Liz Dickson in 2007. Since 2008 God has led LUV to train equip and empower women leaders and serve women in the USA, Europe, Middle East, Asia, Africa and South America.
LUV Butterfly Leadership and Disciple Making Training for Women 
Using the analogy of the caterpillar to butterfly transformation we have been training and equipping women in discipleship, spiritual transformation and multiplication since 2007.
2008 – India. Over 500 Indian women have been involved and are now reaching other Indian women in the slums, villages, cities, and brothels.  3 language translations of LUV materials; 1 fully complete.
2010 – S.E. Asia (closed communist country). Over 6000 women are being discipled today, the majority among three unreached tribal groups. 5 language translations in process, 17,000 manuals ordered for 2013.
2012 – UK & USA. New groups. North Carolina groups in area of highest abuse and poverty in the USA.
2013 – Orlando based training began for North, South and Central America, Africa and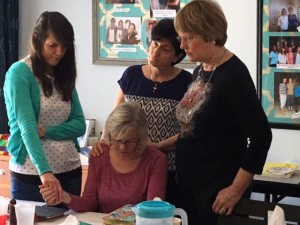 Europe; Ohio, Indianapolis, Peru, Honduras, Poland, Russia, Nigeria, Kenya.
Translation of LUV materials began in Spanish, Polish, Greek and Russian.
2014 – LUV Training Center established in Avalon Park, Orlando, Florida.
LUV for Teens Ministry and Set Free to Love group for women started in local community.
2015 – March, new group of Orlando women begin training in March.
Heart and Dessert introduced; monthly events for women in the community, women sharing testimonies of transformation.
Two new leaders groups of women from Orlando, Brazil, Moldova and North Carolina.
100 more leaders trained in S.E. Asia.
2016 – New leaders group with women from France, Boston, North Carolina and Orlando