"You are altogether beautiful, my darling; there is no flaw in you…"  (Songs of Songs 4:7)
Founded in 2007, Love UnVeiled (LUV) is a 501 (c)(3) non-profit ministry that exists to transform, equip and empower women around the world to be all God wants them to be, setting them free to fly in His purpose and multiply His glory. Learn more about LUV!

---
LUV Butterfly Workshops
---
Set Free to Love – Butterfly Groups

Experience God's love transforming and healing your own life
Learn how to live in His identity and freedom
Be equipped in God's word and empowered by His Spirit to minister, and disciple others.
---
Testimonies from Around the World
Lets Get Real Event: In January over 80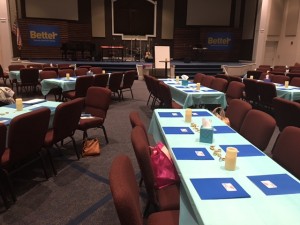 women attended our Let's Get Real event for women. Most were from our community, but some traveled 2 hours to Orlando to join us. Our women's ministry team transformed Avalon Church into a beautiful venue for the event. But God transformed hearts as His Holy Spirit moved among us through worship, powerful testimonies, and His word. Many women opened up their hearts during table discussions with our Butterfly leaders. 20 women came forward for prayer ministry after the event. Our pastor commented that he had never felt the Holy Spirit's presence in the church as strongly as he did that morning. I thank God for our Butterfly leaders whom God is equipping to minister with me at these events and help follow up with women in weekly groups and one on one.
Brazil butterflies recently held their first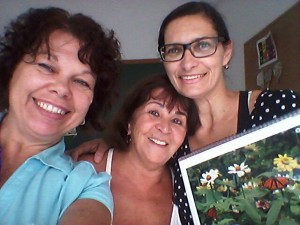 Workshop preparing leaders from different churches to reach women in their communities. They had a beautiful time and invited one of their pastors to share communion with them so pastors will know this is a partnership with the local churches.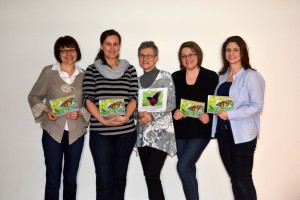 Indianapolis: Our Polish butterfly Dorota recently finished Workshop One last weekend in Indianapolis, equipping and empowering Polish women living in Indianapolis to multiply.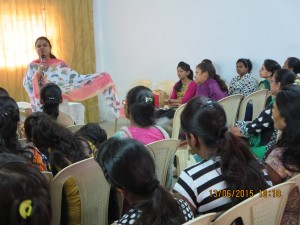 India: Pray for Martha who begins a 12 week Set Free to Love workshop. The weekly training for leaders is already bringing more women to register than she expected. Pray the Holy Spirit will fill and empower Martha to help these women experience His power to transform and multiply!